The goal for team "Cyclane" was to design a machine with Quest Construction Products to spray bike lanes and brush the coating evenly across the lane, while maintaining a defined edge.
The goal for Enchiridion is to provide useful feedback to drivers on their performance, specifically in relation to their response times and following distance to lead vehicles.
The KoolchAIR offers an alternative portable solution to hot outdoor lounge chairs.
Portable Spot Welder fully integrated handheld portable spot welder using DC current versus conventional spot welders using AC power.
George Liu, Spencer Pringle, Peter Cheng, Justin Mak Poseidon Industries engages in providing innovative solutions to the consumer electronics sector. Our Ultrasonic Washing System is equipped with the capability to clean various fabrics and clothing pieces with nothing but sound waves. The design incorporates the latest sonic technologies found in automotive and electronics semiconductor cleaning industries, yet adapting fabric into […]
The Cool Runnings portable ice bath is to be used conveniently in any household bathroom as a personal recovery tool for athletes.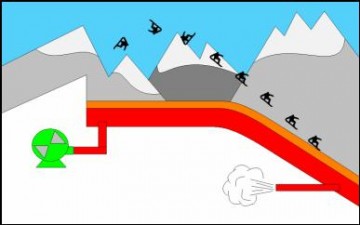 Snowboarders doing aerobatic stunts can sustain serious injuries when landing on hard snow. A group of four fourth-year IGEN students (Andy Nairn, Will Morris, Steven Slen, and Aaron Coret, respectively circled in the picture above) decided that an air-filled landing pad was the answer.